THOUGHTFUL WARRANTY POLICY
All Rotec-branded mechanical products are warranted at the Rotec Service Center or the manufacturing plant where the product is installed and operated. Details of warranty service are as follows:
Warranty period: Rotec machines are warranted for 1 year from the date of operation and installation;
Warranty conditions: Rotec warranties with defects caused by manufacturers or defects related to product quality. All errors caused by wrong operation, natural disasters, fire and explosion will still be repaired but will be charged to the user.
Warranty cost: Rotec warranty does not charge for all defects caused by the manufacturer and the warranty charges for the remaining defects;
In case of having to replace spare parts, Rotec has the right to recover damaged parts, and use new, recycled or improved parts to replace the broken part. And the quality assurance for that replacement.
To ensure the warranty, please stop the machine 3 hours before the warranty services, provide the power and necessary equipment specified by Rotec.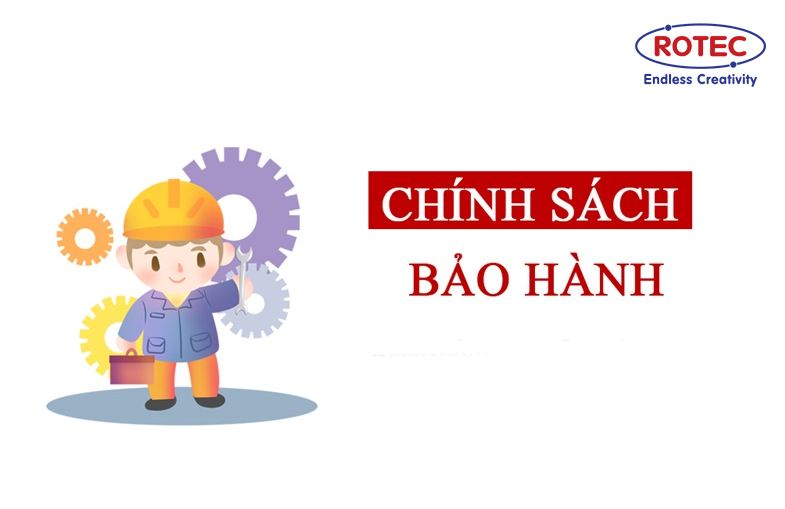 List of Rotec mechanical machines covered by warranty:
Filter press machine includes: filter plate press machine, conveyor  press machine, vacuum press machine, screw press machine;
Hydraulic press machine includes: 4-cylinder hydraulic press machine, C-shaped hydraulic press machine, H-shaped hydraulic press machine;
Shot blasting machine includes: Roller Conveyor Shot Blasting Machine, Hanger type Shot Blasting Machine, hand held Shot Blasting Machine;
Special mechanical systems are designed by Rotec with logo and labels bearing the Rotec Vietnam brand.
Details at the website: rotec.com.vn or call 0971 506 268 for free advice and purchase with the most preferential prices.